Do I need an Independent Financial Adviser?
Find a local independent financial adviser
Get the right IFA for you today with our partners at unbiased
Life's biggest decisions are usually also financial ones. But you don't have to make them alone. Independent financial advisers can give you advice at all the key life stages. Find out when they can be of most help and how to choose an IFA you can trust.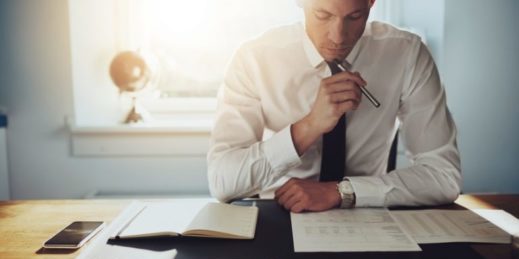 You can benefit from financial advice at any time of life, but there are certain times when it can be invaluable or even essential. Let's take a look at the key advice moments – the very best times for seeing an independent financial adviser (IFA).
Buying a home
Your home will almost certainly be your biggest ever purchase, and the greatest financial burden on you for most of your working life. Securing the right mortgage is vital, but it's really just the first step. You'll also have to service that mortgage – pay it off month by month. Many homeowners find they have little room to manoeuvre. A financial adviser can create an overall financial plan for you, to ensure that you really can afford that property, and advise you on how you would manage if your circumstances were to change.
Saving for your pension
You should really be saving into a pension from the day you start your career. You'll probably have one on the go by the time you buy your first home. But you need to take care that buying a home, or saving for one, doesn't detract from your pension savings. It's tempting to prioritise short-term goals over long-term ones. Remember that the most effective pension saving takes place when you are young.
If you have a workplace pension, the scheme administrator will usually invest your contributions in a 'default fund' unless you specify otherwise. In some cases, this fund won't be ideal for your needs if, for example, you are at the start of your career, as you can afford to take more risks when retirement is a long way off. A financial adviser looks at your pension scheme to ensure you are invested in the most suitable funds. This can translate into a difference of many thousands of pounds in the long term.
If you have a private pension, then seeking advice is even more important to ensure that your investment choices are appropriate to your needs.
Having a family
According to the Centre for Economic and Business Research, the average cost of raising one child in the UK to the age of 18 is around £227,000 – around the cost of the average UK house price. In other words, having a child is like taking out an extra mortgage, so requires similarly rigorous financial planning. An IFA can help you re-think not just your weekly and monthly spending, but also long-term plans such as investing for school and higher education. The good thing about childhood is it comes with some very predictable milestones, which is a great help when building an investment strategy.
Find an IFA
You don't have to make life's big financial decisions alone. Get the right IFA for you today with our partners at Unbiased.
Find an IFA
Financial advice for investing in property
You might be thinking of investing in a second property such as a buy-to-let, holiday home or holiday rental.  Whichever one it is, seeking independent financial advice might be prudent, as there are a number of complex things to consider – from the stamp duty charge on second homes to capital gains tax when you sell.
Just like with finding your mortgage, the range of financial products can be mind-boggling. There are for example, Buy-to-Let mortgages and Let-to-Buy mortgages which sound the same but couldn't be more different!
Accessing your pension
If you seek financial advice only once in your life, it should be when you access your pension savings. You can do this at any age from 55 onwards, so you may still be working and perhaps even still paying off a mortgage. It can be tempting to use some of your savings for home improvements, or perhaps to help your children onto the property ladder. However, you should remember that your pension is intended to support you throughout your retirement.
Options for accessing your pension include lump sums (either tax-free or taxable), a flexible (but finite) income, or a guaranteed (but limited) income for life. Weighing up the pros and cons of these and how they relate to your needs can be very complex. Even more stressful can be the process of turning your decision into action and choosing the correct products. A financial adviser can relieve you of the whole burden, helping you to assess your options and choose the best products, while avoiding costly mistakes.
Financing retirement & long term care
There are many other choices to make in retirement, besides how to access your pension. Will you continue to live in the same home? Can you unlock any of its value to provide extra income? Will you eventually need long-term care? Should you downsize? An IFA can help you weigh up all these options – for example, equity release can provide you with income and/or a lump sum in exchange for some of the value of your home. An adviser will be able to recommend the best solution for your needs. Another common question is how to avoid selling your family home to pay for later life care. Again, speaking to an IFA to plan ahead can help you understand your options.
Transferring ownership of a property
There are a number of reasons why you might want to do a transfer of ownership of property into someone else's name.
If you marry, and want to transfer half your house to your spouse. In the event of divorce (and need to transfer the other half too). Or if you are unmarried but cohabiting. You might live in a house-share of fellow owners (tenants in common) and need to replace someone.
Maybe you want to gift a property to your children to reduce inheritance tax. These are just a few of the scenarios, in addition to simply leaving a property in your will.
Whether you're on the giving or receiving end of ownership transfer, it's important to know how the process works and all the legal and tax implications – so you don't end up with any nasty surprises.
With more than 27,000 regulated financial advisers, our partners at Unbiased can match you with the right adviser. Find a financial adviser today.
How do I choose an Independent Financial Adviser?
Finding the right IFA that you can trust can help you at all these critical life stages. Here's how to go about finding them:
Check your adviser isn't tied to any product providers. In your first conversation, ask them to confirm that they are independent or at least whole-of-market, so they can advise you on all relevant products.
Choose an adviser with the right specialisms. For example, if you're looking to fund long-term care, you may want a different adviser from one who specialises in wealth management. Make sure you know which areas they cover before agreeing to use their service.
Check that your adviser is FCA registered by finding their listing on the Financial Services Register (or use the tool above – advisers found via Unbiased have already been checked).
Ask about your adviser's qualifications and ask to see their certificates. Make sure these qualifications are relevant to the areas where you need advice.
Make sure your adviser is used to clients in your wealth bracket. If you have average income, you might get overlooked by an adviser who usually works with millionaires.
If you're in a couple, see your adviser together at the first meeting, whether this is in person or online. This makes it much easier to discuss your financial priorities.
At you first meeting (which is usually free) ask about the adviser's fees. Make sure you understand how much their financial advice costs. What you would be asked to pay, why and when, and that you understand what you would receive in return. Take financial information with you, like mortgage, savings, and insurance paperwork. Have a clear idea of what you want your IFA to do, and what your goals are.
Gather all your financial records together for your first meeting – from bank statements to pension and mortgage documents. Even if you don't think it's relevant, your adviser needs as much info as possible.
Do you get along well with the adviser? This isn't a trivial point – a good rapport will help you understand each other properly and reduce the risk of miscommunication.
If you think you may need ongoing advice over a period of time, ask your adviser about continuity of advice. Will they continue to act for you in person, or will you be passed on to others at the firm?
To see how an independent financial adviser can help, find a local adviser and book your free initial consultation through our partners at Unbiased.